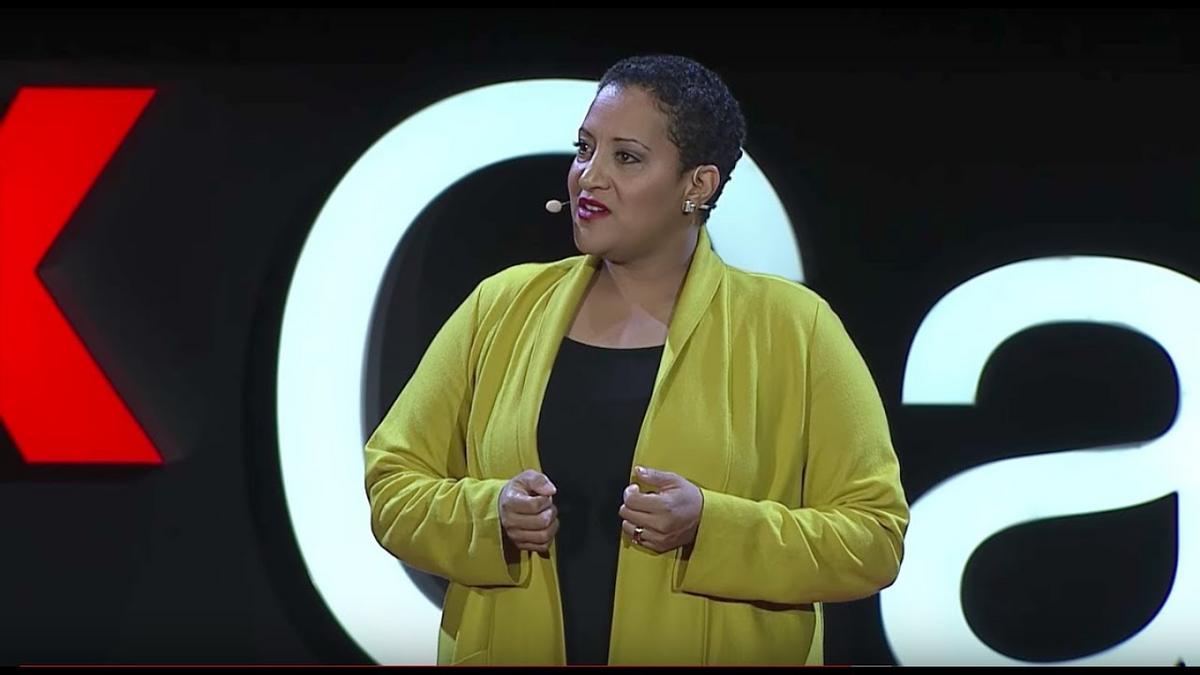 In my first Veritas blogpost, I remarked the deeply intertwined relationship between language and culture and talked about how we can learn about cultures using English or any other languages as a tool, but also how through a language we can connect to another culture. So, I was very surprised when I watched Tsedal Neeley's TED speech "Why global success depends on separating language and culture". In October, among our various alumni events, we had one on Tsedal's TED speech so before that, I was preparing for the discussion. While watching and then reading the speech, I went from stunned to unconvinced. In her speech, Tsedal Neeley disrupts the academic and general beliefs about language and culture by revealing the power of treating them separately and to her point she explains how Rakuten implemented English as the company official language and was able to separate the two of them in its way to global expansion. She also wrote the case study about Rakuten and their Englishnization mandate, a case that we usually use at Veritas as study material, and she is a Harvard Business School professor, so not an amateur.
So, I thought to myself, how can this be possible? Can we really separate culture and language?
In university, I studied linguistics and sociolinguistics so this was an incredibly interesting topic and the relationship between culture and language has always fascinated me. Before opting for Italian literature as my main topic, one idea for my thesis at university was the "influences of culture on grammar". In all the books I studied in university, language and culture are described as deeply linked. Let me give you an idea of the impact of culture on language: in Japanese there is no verb "to have" which indicates possession, in fact, "iru/ aru" is used to describe the existence of something in relation to someone rather than the ownership of the subject. This is because centuries of disasters, tsunami and typhoons, ingrained in the language the concept of the inability of possession and focused on the impermanence of existence. Philosophical but also so fascinating! An example of the effects of language on culture is the fact that since the Chinese language doesn't strongly distinguish future and present (no use of words like "will"), Chinese tend to save more money because they perceive the future as less distant.
For all these reasons, I was very skeptical about Neeley's TED speech.
I started reflecting about it and then we had the event and we discussed this topic with our Veritas graduates. I came to the conclusion that the topic is more complicated than it seems from the speech, but I understand she had limited time to explain her idea and had to simplify it.
At the end what she says is true, though, and it is something we usually don't linger on much: we can separate culture from language and we do it with common languages, or lingua franca.
The English that we use to communicate and connect with people from different nationalities isn't linked to a particular culture, to the point that in English as common language we can find many different expressions from different English languages (American, British, Indian, Australian..) Moreover, while analyzing the topic with our Veritas students during the alumni event, we came up with other ideas and I was able to dive in and reflect even more about language and culture. For example, we can indeed separate culture and language in a common language, but when communicating we foreigners infuse it with our own culture. One of our graduates pointed out that the Japanese are more indirect when speaking English, due to the characteristics of the Japanese language and culture. It is always nice for us coaches to explore topics like this and learn and reflect about them with our students. Not only the students are learning from these events, but coaches as well.
So in conclusion, after the discussion, we agreed on one thing: whatever is the relationship between language and culture, through a common language we can really spread the knowledge of our culture. Isn't it neat?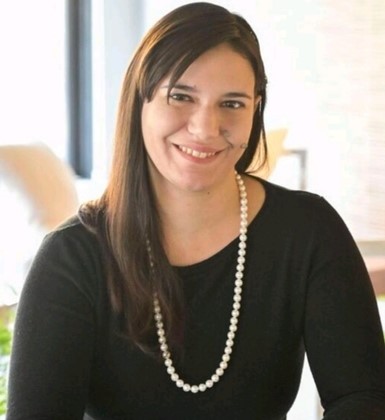 Veritas Coach
Cristina Raffa
Cristina was born in the hot and sunny Sicily, an island in the South of Italy. She graduated in Foreign languages and literature and her interest is currently focused on Japanese language and culture. After many study trips to the UK, she decided to move there for a period of time and improve her English. When she came back to Italy, she started to teach English and Italian to students from children to adults, wanting to put in practice what she had learned in university. Focusing on her Japanese, she did an exchange study programme at Meiji University in Japan, where she discovered Veritas and its unique programme.
Here she can follow her passion and love for teaching and grow as a person thanks to her experience as a coach, improving her skills by focusing on the students and their progress.
With the help of a strong and united team, at Veritas she has the opportunity to inspire people and guide them to become global leaders of tomorrow.