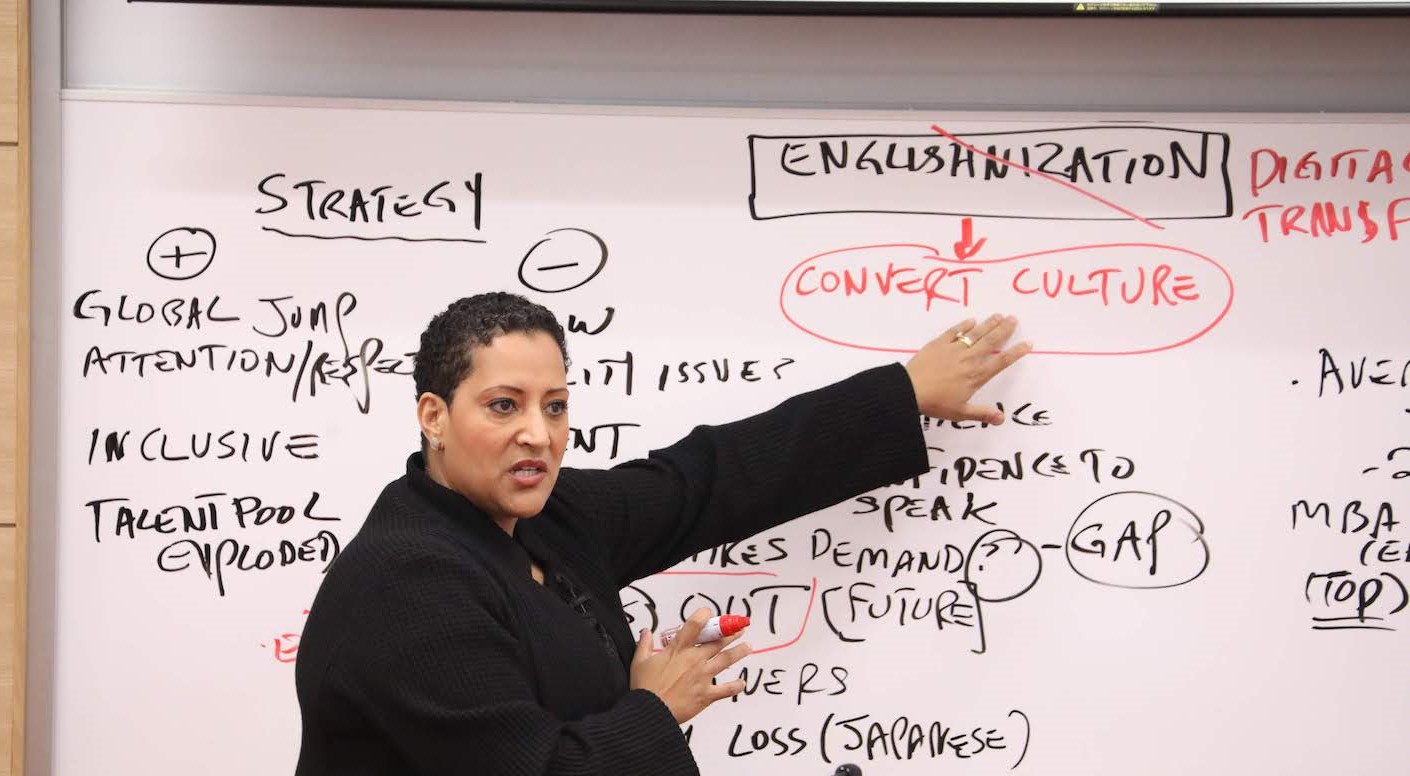 Relationships can be difficult; we all know this. The two partners may not always work well together, ignoring each other and creating embarrassing moments, or their connection is sometimes so strong that they can overcome any problems and enrich each other.
Here the two partners in love are Language and Culture, and if they had a Facebook page their relationship status would be "It's complicated".
This 10th of April, Veritas held another one of the special discussion events we organize for our alumni. This time the focus was again on Tsedal Neeley's speech "Why global success depends on separating language and culture". I facilitated the event and you may know that I wrote a blogpost with my considerations on this complex topic after the first time facilitating this speech. After finishing that article, I thought my ideas were finally clear, that I had unravelled, at least in my own mind, the mysterious relationship between language and culture, the main topic of our event, finally understanding Tsedal's point and answering her question "Can we separate language and culture?" thanks to the opinions shared among our alumni and coaches.
Well, let me tell you this: the last discussion on Tdesal Neeley's speech was so challenging and deep that I had to rethink my own opinion.
Even before this second facilitation, I knew I was going to expand even more my perspective and I was ready to challenge my own ideas, since this is one of the great things about the alumni events and, more generally, the Veritas approach: the way how every time coaches and students learn from each other by sharing their knowledge and thoughts.
However, I wasn't prepared for a mind-blowing discussion! I also feel so excited about the discussion outcome partly because the topic is very close to my heart due to my university studies.
The opinions shared were so fascinating and we dove so deeply into the topic that I had to share with everyone some of the incredible ideas we came up with our alumni:
We discussed how a common language can be used as a tool to achieve our goals quicker and more efficiently, and although English can be that common language, we can also use other unconventional languages, like pictures or emoji (the latter being a proper language on his own with its cultural differences according to the geographical areas).
Then, we may be able to separate language and culture but we discussed how business and personal environments are different contexts and have separate rules regarding this issue. Whereas in business it may be easier to break the link between language and culture as Neeley said, in our personal life, Culture may be an inextricable partner for Language.
Next time in my blog post I would like to share even more about what we discussed regarding language/culture and business and go even deeper with some very fascinating opinions and ideas from our alumni.
Se you in the next part 😉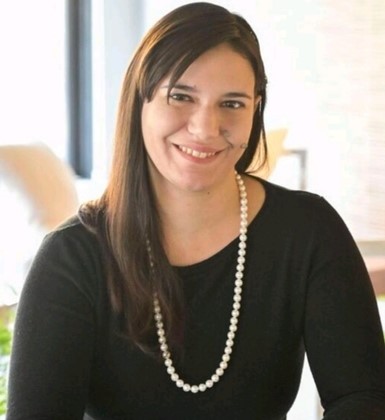 Veritas Coach
Cristina Raffa
Cristina was born in the hot and sunny Sicily, an island in the South of Italy. She graduated in Foreign languages and literature and her interest is currently focused on Japanese language and culture. After many study trips to the UK, she decided to move there for a period of time and improve her English. When she came back to Italy, she started to teach English and Italian to students from children to adults, wanting to put in practice what she had learned in university. Focusing on her Japanese, she did an exchange study programme at Meiji University in Japan, where she discovered Veritas and its unique programme.
Here she can follow her passion and love for teaching and grow as a person thanks to her experience as a coach, improving her skills by focusing on the students and their progress.
With the help of a strong and united team, at Veritas she has the opportunity to inspire people and guide them to become global leaders of tomorrow.